Concussion: Return to Learn
COPE #71683-FV
Event #121278
COURSE DESCRIPTION:
"Concussion: Return to learn" is a one hour course aimed to educate the eye-care practitioner on the signs and symptoms of concussions and discussing the appropriate treatments. Also reviewing diagnostic testing for further evaluation to help practitioners best assess patients and discussing spectacle prescribing methods and simple to advanced vision therapy methods. *Video was recorded at our Virtual Island Eyes Conference on January 30, 2021
LEARNING OBJECTIVES:
To review the clinical signs and symptoms of post concussion syndrome and their impact on reading and learning

To discuss diagnostic tools to evaluate the impact of their concussion objectively through visual field, VEPs, and OCTs.

To educate on treatment methods through spectacle prescriptions and vision therapy
Video
Watch course video online
Text material
Course slides for you to follow along
Exam
Take and pass the exam with a 70% or higher
Certificate
Download CE certificate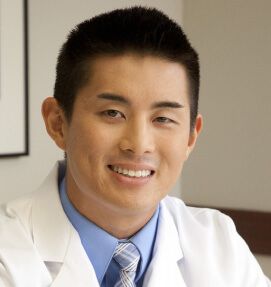 Get to know our speakers
Dr. Kellen Kashiwa
Born and raised in Hawaii, Dr. Kashiwa graduated from Pacific University College of

Optometry. He returned to Honolulu, Hawaii where he began practicing at the Retina

Institute of Hawaii focusing primarily in low vision. Over time he transitioned into

primary care and ocular disease management in 5 clinics throughout on the Big

Island, Maui and Oahu. He also provides vision therapy and is one of the main

optometric providers in Hawaii for patients post TBI and stroke. Dr. Kashiwa has

published and presented at ARVO, most recently regarding transcutaneous electrical
current stimulation of retinal disease and artificial intelligence retinal evaluation.


Dr. Kashiwa is also involved in the community providing free eye care to schools and

low income areas through Project Vision Hawaii and Vision to Learn. He also

provides telemedicine retinal imaging throughout all islands for diabetics and others

with limited access to care. Dr. Kashiwa also provides sports vision evaluation and

training to many of the high school, college and professional athletes in Hawaii.

If they are not running to keep up with their 3 year old daughter Kiki, Dr. Kashiwa and

his wife love travelling the world (Pre-covid of course) and playing sports. Dr. Kashiwa

has had the pleasure of providing eye care to six developing countries through
Amigos with Pacific University