Contemporary Issues in Ocular Therapeutics Injectable Pharmaceuticals in Eye Care
COPE #84272-IS
Event #125989
COURSE DESCRIPTION:
Improve the knowledge of various injectable techniques. Improve the doctor's skill sets for the various injectable routes. Develop a better understanding of the ocular and systemic conditions that greatly benefit from the use of the injectable route to deliver medications.
LEARNING OBJECTIVES:
Understand the various levels of injectables authority by state.
Know the emergency, diagnostic and therapeutic uses of injectables.
Know the different medications
Get a better understanding of the diagnosis and treatment of anaphylaxis.
Understand the various management processes for Chalazion.
Video
Watch course online
Text material
Course slides for you to following along
Exam
Take and pass the exam with a 70% or higher
Certificate
Download CE Certificate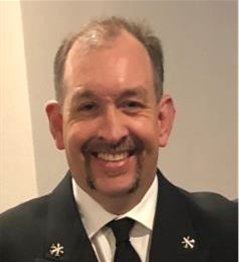 Getting to know our speakers
Dr. Tad Buckingham
Dr. Buckingham received his optometric degree at Pacific University, College of Optometry in 1994. Dr. Buckingham has embraced educational and occupational diversity for over twenty-five years. As an attending optometric physician at Pacific University College of Optometry, he has guided students in both Contact Lenses and Ocular Disease/Special Testing Service. He has worked in both private practice, and mobile optometry focusing on geriatric care facilities.

He recently retired from Forest Grove Fire and Rescue. His experience in fire and emergency services has allowed him to be able to impact emergent eye care, ocular injections, and to develop guidelines to manage medical emergencies in the primary care office.