Mastering the Management of MIGS
COPE #71666-GL
Event #121266
COURSE DESCRIPTION:
Minimally invasive glaucoma surgery has become a safe and effective option for glaucoma patients after topical therapies have failed and filtration surgery is deemed to be too aggressive. Optometrists will continue to see an influx of patients that have undergone MIGS procedures. This course will provide the OD an overview of MIGS as well as what the most common encountered postoperative complications. *Video was recorded at our virtual Island Eyes Conference on January 23, 2021
LEARNING OBJECTIVES:
Understand the various MIGS devices and procedures
Understand the ideal patient type for each MIGS device and procedure
Understand the expected efficacy based on the literature for each MIGS device and procedure
Understand how the manage postoperative complications for each MIGS device and procedure
Video
Watch course online
Text material
Course slides for you to following along
Exam
Take and pass the exam with a 70% or higher
Certificate
Download CE Certificate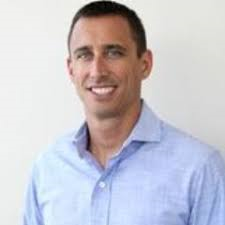 Getting to know our speakers
Dr. Justin Schweitzer
Dr. Justin Schweitzer specializes in advanced glaucoma, refractive surgical clinical care, and anterior segment pathology at Vance Thompson Vision. He graduated from Pacific University College of Optometry in Forest Grove, OR. In 2012 he pursued his dream to focus on glaucoma, advanced anterior segment surgery care and pathology, joining Vance Thompson Vision in Sioux Falls, South Dakota. Dr. Schweitzer is an Adjunct Clinical Professor at The Illinois College of Optometry and regularly lectures on glaucoma, anterior segment pathology, refractive surgical clinical care, and surgical management.

Dr. Schweitzer is a member of the Optometric Glaucoma Society, a Fellow of the American Academy of Optometry, Scleral Lens Education Society, American Optometric Association, Intrepid Eye Society, Optometric Cornea, Cataract, and Refractive Society, and South Dakota Optometric Society and has had multiple articles published in scientific journals. Dr. Schweitzer has research interests in minimally invasive glaucoma surgery and biomechanical properties of the cornea as it relates to glaucoma.